If you are set on getting a low price, I recommend you re-read the proceeding web pages..  Also consider that I provide a 90 day (limited) Inspection guarantee, and full service even after the inspection.  If you're my client, you can call me any time for any reason, I'm here to help you in any way I can.  I'm fully aware that you are spending some serious money; the usual fees paid over the course of a home sale including commissions, financing points, appraisals, pest reports, escrow fees, inspections, moving, and the like, average eight percent of the sale price.  That's nearly Twenty Thousand Dollars on a Three Hundred Thousand Dollar sale; and some new furniture or appliances might be nice too.  Eh?  I'm not surprised that you are looking to save some money.  This is "NOT" where you want to go with the lowest price. 
I would also implore you to compare apples to apples in regard to pricing..  I am a "CREIA MASTER CERTIFIED INSPECTOR", ICC Certified RCI, and a Licensed General Contractor. Please check around for pricing from other "CREIA Master Inspectors" before you decide I am overpriced. I am very competitive in regard to other inspectors with my credentials and experience.. (See The Inspector Page)
Homes and buildings are as different as automobiles, as such, the prices vary greatly as do my inspection fees. Common sense would dictate that inspection fees differ depending on the amount of site work time and inspection report writing time needed to fully inspect all systems and report my findings in detail.  Older structures and properties with more systems are more expensive than newer structures with smaller footprints.  
Please call, text, or email me for a detailed quotation.  I will need the location, age, square footage and a description of any additional or unusual features to include in the inspection. These would include Under floor crawlspaces – Basements – Swimming Pools or Spas – Detached Buildings – Guest Houses – Guest Quarters – Kitchenettes – Casitas – Detached Workshops Etc…  
Call or Text – 951-522-9478 – Email – [email protected]
(We reserve the right to decline our service at any time) This includes at the job site
I get paid on the job, I do accept Credit Cards.
Escrow Billing:
There is a processing fee of $175.00 to bill escrow, you would be surprised at how much time I spend chasing escrow money, some of which I never see.  If the Inspection fee, and/or processing fee is not paid from Escrow for any reason, there will be an additional $100.00 processing fee to bill you directly after escrow closes…  These fees are earned, and payable, whether you buy the house or not….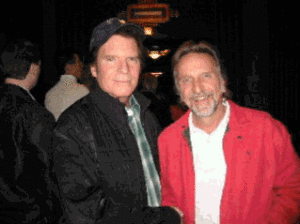 PS… If you know this guy, (No, not me) you might qualify for a Senior Discount!!!    Hint… "CCR"
Call or Text – 951-522-9478
email [email protected]